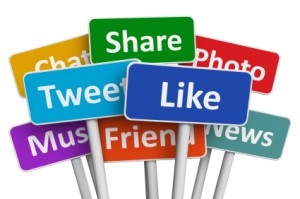 Most businesses know they should be using social media and online marketing as part of their business communications strategy.  Some aren't sure what approach to take and jump right in without much planning.  A sense of frustration and boredom quickly sets in as these businesses struggle to understand why their efforts are not turning into better customer relations and increased sales.  Does that sound familiar?  It does to us…
SocialMediaMgr started out focusing purely on social media platforms at a time when SM marketing first hit New Zealand businesses.  We quickly realised that social media marketing couldn't deliver to its potential in isolation.
Integrated on- and offline marketing is now our mantra.  We deliver strategies and campaigns that include social media – indeed, they are sometimes led by social media – but we don't rely on any one tool to deliver the entire solution.  Time and again we see that best results are achieved with regular and consistent activity across all relevant marketing platforms.
We've developed a ten-step process to help businesses understand how to set up their social media platforms as an integrated part of their sales and marketing strategy:
Figure out your specific communication objectives, key messages and target markets
Choose your networking platform/s to suit – don't feel like you have to do them all
Ensure your website does its job – figure out what you need it to do for your business and go from there
Create on-going content for your blog that is relevant, engaging and adds value to your customers.  A blog is an online magazine that (if done correctly) will drive traffic to your website, use it wisely.
If you have nothing to say – say nothing.  Email newsletters are important but they must add value.  Set up and maintain your database and schedule in regular newsletters (quarterly is often enough in many industries)
Grow your audience across your social media networks using content marketing, promotions and online cross-networking.  Be realistic about the level of uptake you expect (consumer pages tend to get much more Likes than B2B).  Consider quality vs quantity when setting goals.
Engage with your audience – offer regular, personable and valuable content.  A mix of curated and original works best.
Link back your website and/or your blog – always drive traffic to your business hub
Cross-promote and interact – form a network, create a newsfeed, don't just 'sell'
Remember that everything is public – protect your privacy
Related posts: