Top Tips for Utilising LinkedIn – Why and How to use LinkedIn as a business professional.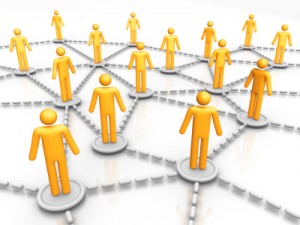 Are you on Linkedin?
Why wouldn't you be?
Everyone in business – especially consultants and sales people – can benefit from using Linkedin.
Here are some Facts to introduce the Power of LinkedIn:
1.  There are 80 million users worldwide!
2.  Over 50% of these users are at senior management level
3.  Their average household income is US$107k
4.  Approximately 20% of the total users are small business people
In summary,
"there is no other social networking site where you have a greater chance of being able to interact with an influential decision maker", Neil Schaffer of Windmill Networking
LinkedIn is like a Virtual Trade-Show, operating 24/7
If you are a business professional, particularly one who relies on networks, it is essential that you are on LinkedIn.
And done properly, it will support your other marketing activity.
There is more to utilizing LinkedIn than just setting up a Profile and accepting connection requests.  As more and more people use Linkedin as a networking tool, those with incomplete or out-of-date Profiles are missing out and, worse still, negatively portrayed.
What is your Social Media Goal for the LinkedIn Platform? For example:  Do you want to advance your career, raise your personal profile, market your brand, meet new contacts, grow your business into a new area, develop and strengthen business relationships etc etc.
Perhaps it's all of the above.  These are all possible on LinkedIn.
.
Later in this Article, I will introduce you to 5 easy ways to effectively utilise this professional social media tool to promote yourself and grow your business.
.
Firstly, the Key Reasons to be on Linkedin are: