To Market, To Market…
What do you do when you've got a strong business, fantastic products, great stories but no idea how to take them out to customers and prospects?  That's the situation Nigel Russell, founder of Holistic Hair, found himself in before he met SocialMediaMgr. 
Expert hairdresser and trichologist Nigel has always been very good at using his networks to gain media coverage for his hair salon and natural product range in a variety of high profile magazines.  He had set up a Facebook platform, website and blog but knew he wasn't using them to full potential.  In short, he was stuck with a lot of great marketing ideas and no clear way of pulling them all together.
SocialMediaMgr was originally contracted to manage Holistic Hair's Facebook page but it soon became apparent that the business needed more than just social media support.  Kerry Ensor quickly started to co-ordinate Holistic Hair's overall marketing approach.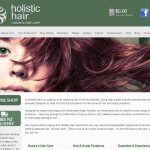 Stepping back to objectively examine the strengths of any business is hard to achieve for most owner managers.  So, after building a new e-commerce website for Holistic Hair to improve direct sales and revamping Nigel's existing Facebook and LinkedIn platforms, Kerry started to work on developing a clear marketing focus for the business.
Holistic Hair's website, blog, social media platforms (including Pinterest) and video marketing were integrated and used to communicate clear messages into specific segments of the market.  The SMMgr team was soon writing targeted e-newsletters and developing consumer promotions across multiple platforms to reach customers.
Facebook advertising was used in a geographically targeted way to break into the Australian market to increase interest and raise brand awareness over the Tasman.  'How to' style video clips on hairstyling were also produced to raise Nigel Russell's profile as a leading hair stylist and promote his products.
All this activity soon started to pay off in tangible results.
The Results
Holistic Hair now has an on-going marketing presence both on- and off-line supported by a well-understood communications strategy.
Over a period of six months the results are clear.  Revenue from website sales has increased, as has organic SEO and website traffic.  Holistic Hair now regularly communicates with and engages a growing network of customers and prospects.
"I have found SMMgr very helpful in organising my media campaigns," said Nigel Russell.  "I have many, many ideas which I used to find difficult to pull together.  Kerry is able to listen, assess whether an idea is worth pursuing or not – then she creates a plan to put it into action.
"I now have a thriving ongoing marketing presence.  My internet traffic and resulting business has increased and most all my life has been made easier.  The SMMgr team is accommodating, focused and offer a value for money service.  Their networks of video, photography and design support are fantastic.  Overall, SMMgr offers a truly integrated approach to marketing."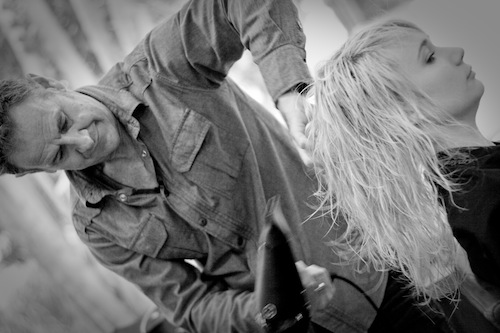 What did SMMgr do for Holistic Hair?
Website redevelopment with in-built shopping cart
Facebook revamp
LinkedIn revamp
Pinterest set up
Video Marketing
Customer Testimonials
Consumer Promotions
Referral Marketing
Facebook Advertising
Publicity and cross-promotion
Content marketing (Blog articles)
Direct marketing (regular e-newsletters)
Social Media management (posting and engagement)
Contact us to find out how your business can benefit from an integrated marketing approach?
Related posts: